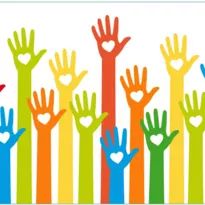 In an effort to support those within our community who are currently self-isolating, due to the COVID-19 coronavirus, and who now may be struggling to cope with basic tasks, such as, shopping, collecting prescriptions, etc., Muckhart Community Council fully endorses and supports the Church's Muckhart Lend a Hand initiative.
If you would like to help and support those members of our community, less able to cope with the current situation, then please complete and submit the Support Form below which will be forwarded to the support co-ordinator. Examples of the type of help that you could offer might include picking up shopping, collecting prescriptions, posting mail, making a friendly phone call, computer support or doing a simple DIY job.
On behalf of our community, many thanks, in advance, for your support.
PLEASE NOTE: If you are self-isolating and require support or assistance, then please contact the Muckhart Lend a Hand Co-ordinator:
Telephone: 01577 842277
Email: muckhartchuch@gmail.com
Facebook Messenger: Muckhart Lend a Hand on Messenger
Web-site: www.muckhartparishchurch.com
Please share this information with anyone whom you think may benefit from this initiative.
Secretary
Muckhart Community Council
Email: sec.muckhartcc@gmail.com