Based in the Coronation Hall, Muckhart Picture House brings big screen, surround sound entertainment to the village.
The films will start at 7.30 p.m. unless otherwise stated so arrive early to get a good seat.  There will be a tuck shop and a short interval. Bring your own refreshments and glasses if you want.
No need to book, just come along.
Adults entrance fee is £5 and children under 18 are £4 each. Double bills are £8 for both films.
See you there.
NEXT FILMS
OUR CHRISTMAS FILMS FOR BOTH CHILDREN AND ADULTS WILL BE ON 2nd DECEMBER
There will be 3 short films for children at 2pm: The Stick Man, Room on the Broom and The Gruffalo. I don't need to remind you that these are just as enjoyable for adults as children.  See below for pizza details.
In the evening at 7.30 p.m., we are going back to the classics with MEET ME IN ST LOUIS. This has been described as one of the greatest musicals ever made, starring Judy Garland.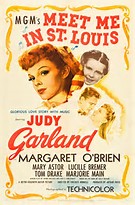 G rated
PIZZA, PIZZA, PIZZA – By popular demand, we will be offering 2 types of Pizza before, during and after the films both in the afternoon and the evening.
NEW YEAR
January 27th 2018
One of the best comedy films ever – Some Like It Hot starring Marilyn Monroe, Jack Lemmon and Tony Curtis.

March 3rd 2018
Following on from our successful double bill of Trainspotting, we are going to show Blade Runner 1 and 2 on the same night.
The first film will start at 7 p.m. and you can choose to come to one or both. Two films for £8, one for £5.
Hopefully, Pizza will be available.
Hope to see you at one or more of our selections. If you have any suggestions for films, please let us know at one of the screenings.